Sandiego-Yap Ancestral House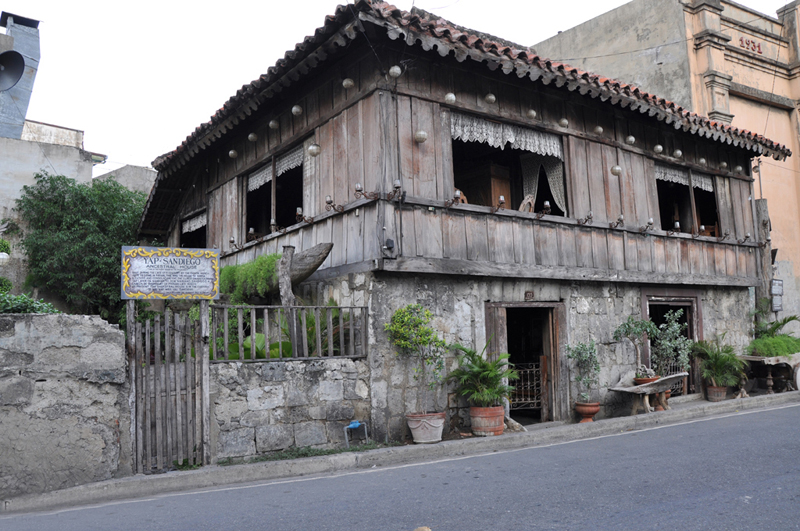 The Yap-Sandiego Ancestral House is located at 155-Lopez Jaena corner Mabini Street, Parian District in Cebu, Philippines. It is only a couple of steps far from the Parian Monument which is otherwise called Heritage of Cebu Monument and meters far from Colon Street, the oldest road in the Philippines. Acknowledged to be one of the oldest private houses in the Philippines, the Yap-Sandiego Ancestral House was constructed at some point between 1675 and 1700. It was originally owned by a Chinese merchant named Don Juan Yap and his wife, Do?a Maria Florido. They had 3 children, to be specific, Maria, Eleuterio, and Consolacion Yap.
During the 1880?s, the eldest daughter, Maria Florido Yap, married a local from Obando, Bulacan, Don Mariano San Diego, who was Parian's "Cabeza de Barangay " (District Head) around then.
Just a few years back (2008), the old ancestral house was turned over to Do?a Maria's great great grandson, Val Sandiego. Val himself is known in Cebu at present times as an art collector, prestigious choreographer and heritage icon.
Getting There: In order to get to this ancestral house, you can ride any jeepney bound for Colon. You can tell the driver to drop you off near the Cebu Heritage Park or near the Colon Obelisk. From Colon Obelisk Marker, the Heritage of Cebu Monument is just a few more steps from it. A few more ones will take you to the door of the Yap-San Diego Ancestral House. In case you don?t want any hassle in traveling, you can hire a van or taxi. Car rentals also offer package tours on this site. Cebu City is easy to tour because the different tourist spots are pretty close from each other.
More Pictures: