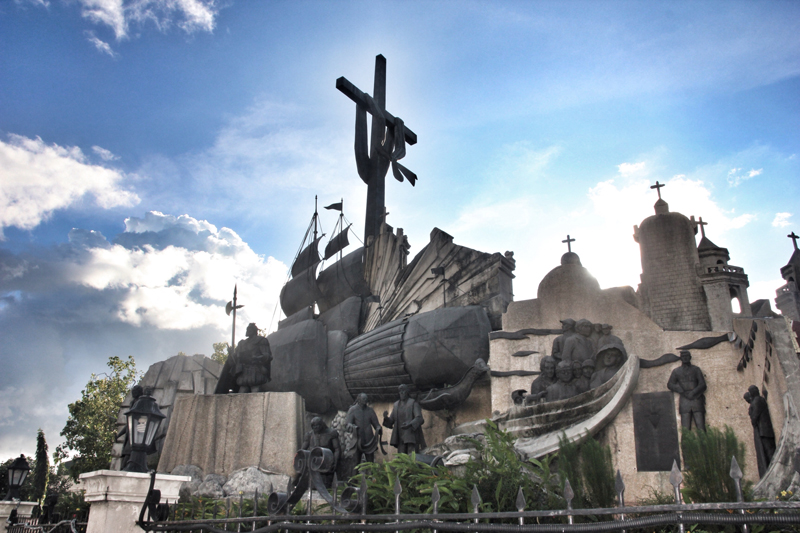 The Heritage of Cebu is a sensational scene located in Parian Park. It is a display of the early Filipinos, to the beginning of the Spanish Colonization, the revolution in 1896 and the birth of the Republic of the Philippines. The Heritage of Cebu is the heroic contribution of the Cebuano people and the saga of events which happened to the island of Cebu. These are the key components in the detailing of the country we know and see today. Their contributions ought to be rightfully imitated, immortalized and honored in an enduring monumental aesthetic experience. They are incredible heroes and samples to the Cebuanos and in addition to the entire Filipino individuals. They strive hard to hold the pride and feeling of self to every last sibling they have.
The Heritage of Cebu is an exemplary gem in the adoring legacy of the City and Province of Cebu. It is in honor to all the individuals in Cebu and is a tribute to all Filipino people and the abundance of our race.
The Heritage of Cebu was designed by Artist Eduardo Castrillo, Architect Heradio Espa?ol and Architect Ildefonso Santos. It was made possible by the Chairman of the Heritage of Cebu foundation, His Eminence Ricardo J. Cardinal Vidal and Vice-Chairman, Honorable Mayor (during that time,) Alvin B. Garcia. The concepts, plan, designs and organization was carried out in 1996. Development, manufacture of artworks began in July, 1997 and it was finished on December 8, 2000. The Heritage of Cebu is a unique idea of the Artist Eduardo Castrillo and Honorable Mayor Alvin B. Garcia. The establishment reserves all copyrights under international copyright laws.
Getting There: To get to the Heritage Park you need to ride jeepneys that are Colon bound. You can drop off along Colon Street. You can walk from there until you reach the northern tip of the street where the Colon Obelisk is located. From Colon Obelisk Marker, the Heritage of Cebu Monument is just a few more steps from it. From the Heritage Park, you can also tour other nearby popular tourist destinations: Yap-San Diego Ancestral House and Casa Gorordo. If you want less hassle you can ride a taxi or you can rent a van. A lot of van rentals offers package tours around Cebu City. Cebu City is easy to tour because the different tourist spots are pretty close from each other.
More Pictures: