Cebu Rent A Van
If you want to know it's specific destination rates, please click here.
Cebu is one of the best travel destination in the Philippines and there is nothing better than traveling it with style. The best way to experience and explore Cebu first hand is to have your own car. Now,
Cebu Rent A Van
was established to make your trip a worry-free one. We provide a lot of different cars for you to choose from and our vehicles are available or can be rented only with a driver. We are dedicated to serve our customers with pride and you can be rest assured of well-maintained units and polite drivers. With our affordable rates, you'll get the most out of your money and have an unforgettable adventure here in Cebu. We provide outstanding car rental service that will accommodate all of your
transportation needs
.So in short, you can be sure that it is safe, reliable and affordable for your budget.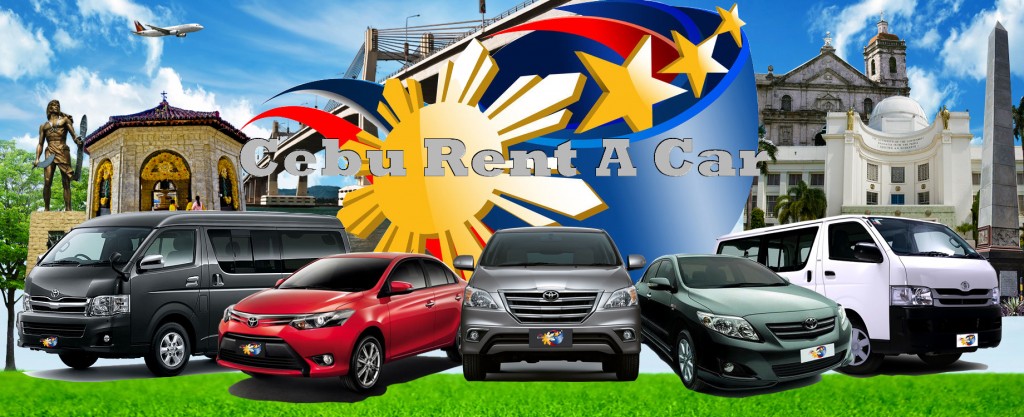 This Cebu Rent A Van offers quality and affordable rent a car service in Cebu. If you happen to visit Cebu for the first time or you are travelling with a friend, then let us help you choose the right car for you. We will certainly make sure to make your vacation a remarkable trip worth remembering. Now, when it comes to traveling in the Philippines, a lot of people are starting to gravitate to Cebu simple because it is a wonderful place. If you are going to be vacationing or even making your way to Cebu, you will see that there are a lot of wonderful things to see and do. Cebu holds a wealthy treasure of colorful history and tradition. This sites and destinations can give you a deep appreciation on the culture of the Cebuanos and their beautiful heritage. Not just that, Cebu's countryside is very prized for it's amazing beaches and great rural culture. The beauty of mountains, falls, underwater views and natural wonders, surely the countryside will not disappoint you. Also, Cebu's numerous hidden beauties are waiting in store for those people who mind longer travels and a bit of hiking and trekking. Boasting world class falls, caves, islands and coves enough to rival other hot spots in the Philippines. Truly, it's really "More Fun in the Philippines", and with Cebu dubbed as the Queen City of the South, there is no better way than to travel in style in the tropical island with Cebu Rent A Van.
Now, if you are looking to hire a car or hire a van,please feel free to
contact us
and surely we can help you of your travel needs. For a good start, browse around and look at what we have to offer. Renting a car through
Cebu Rent A Van
is comparably affordable than most package tours and will surely be a great leisure for your part. One simple phone call, a quick text message, or an on-line reservation is all it takes. You can like us on Facebook, or follow us on Twitter. Contact us today and let us assist your hassle free travel needs.