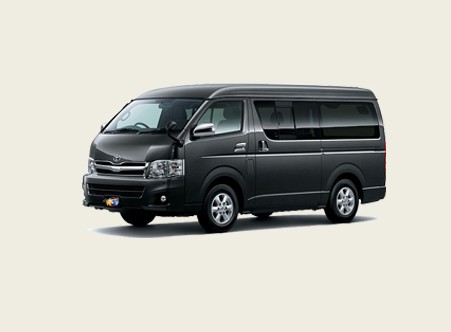 Toyota Hi-ace Commuter/Grandia
Arrive in exquisite style with sheer size and elegant stance of the Hiace. Wide sliding doors wrap its passengers for an airy interior feel and a sleek exterior design.

More to ease. Relax in a lofty cabin with plush moquette seats contoured to every passenger and rear air conditioning system to keep everyone at ease. And with generous amounts of storage and luggage space, the Hiace allows you to haul anything you need, anywhere.