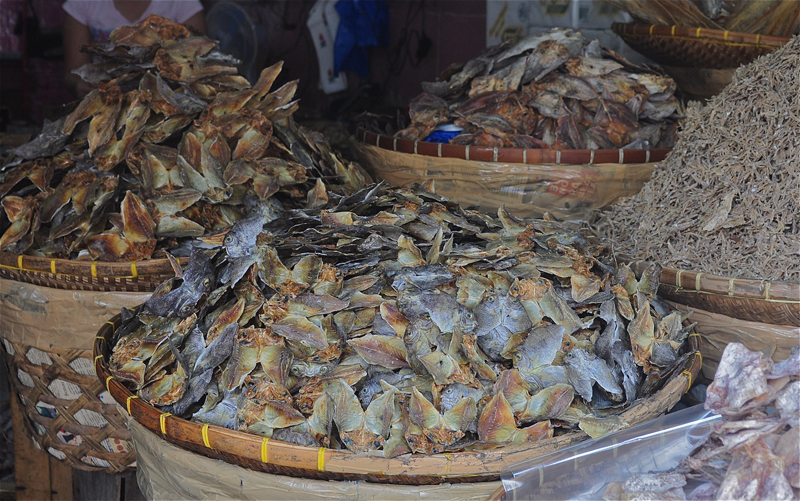 Provided that you're a first timer in Cebu and is pondering where to purchase pasalubong for you're relatives back in your hometown, Tabo-a Market is the place.
Actually, it is really a one stop pasalubong shop for having delicacies ranging from otap,rosquillos, chicharon, bottled bagoong of various types, dried mangoes and anything you can consider when you think of Cebu. Alright, with the exception of lechon.
But what Tabo-an Market is truly famous for are the dried fish stores that flourish the area with the sought after pasalubong, danggit (rabbit fish), as its banner bearer.
So when you are searching for some Pasalubong to take back home, drop-by Taboan Market and take a pick at the wide assortment of local delicacies that they offer.
Getting There: There are many ways to go to Tabo-an Market and it is easier if you know where Colon and Sanciangko streets are or know how to get there. You can hail jeepneys with Carbon or Tabo-an signages. For a more convenient travel you can rent a car in going there because you are going to buy a lot of "pasalubongs" and its safer to have your own car plus many are offering affordable rates.
More Pictures: