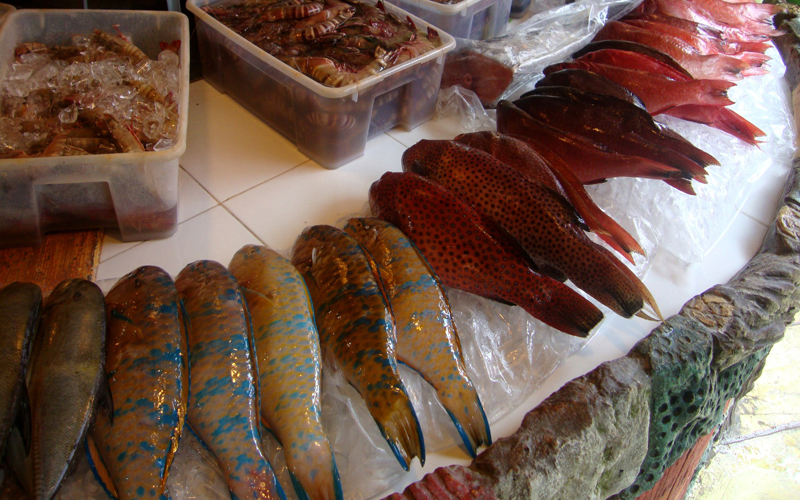 Cebu is extremely popular for their Su-Tu-Kil, which we can gladly say is the ultimate seafood experience. The Su-Tu-Kil is also famously regarded as STK. The acronym stands for three sorts of cooking fresh seafood, particularly Sugba (Grill), Tuwa (Soup), and Kilaw (Raw).
STK is not a single establishment but various restaurants serving fresh seafood choices prepared either as found close to the historical Mactan Shrine in Lapu-Lapu City. These are situated to the left side of the Mactan Shrine and adjacent to a police precinct. You will likewise pass by souvenir shops that offer accessories made out of shells and other local items before you reach the spot.
There are various restaurants that you can choose from. The STK restaurants in the Mactan area serve diffferent types of fish and seafood, for example lobsters, shellfishes, shrimps, crabs, and scallops. Popular fish choices are the parrot fish (locally known to be Molmol) and the Lapu-lapu variety, which is named after the Cebuano Hero.
Getting There: Just located beside the Mactan Shrine, you can just walk from the shrine to where the STK restaurants are situated. If you have your own car or you are having a car rental then traveling well be trouble-free. You can also easily travel other popular destinations in Cebu if you have your own vehicle.
More Pictures: