Cebu Metropolitan Cathedral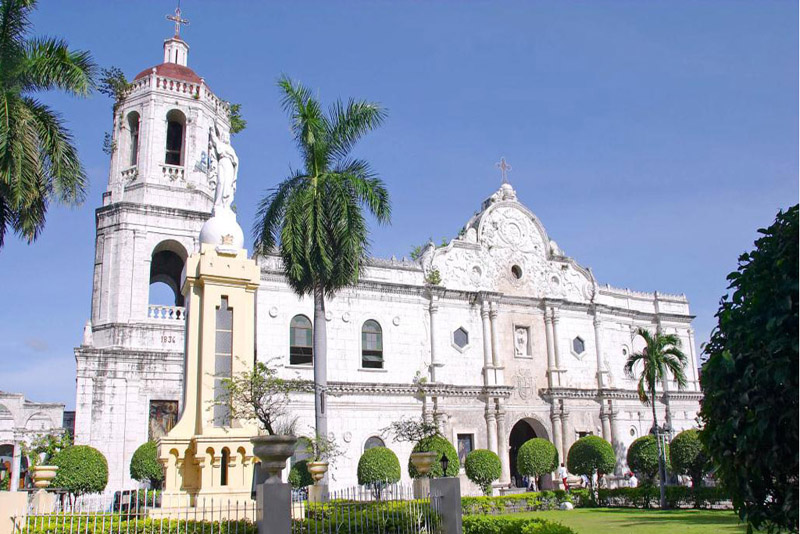 The Cebu Metropolitan Cathedral is the ecclesiastical seat of the Metropolitan Archdiocese of Cebu. Cebu was established as a diocese on August 14, 1595. It was elevated as a metropolitan archdiocese on April 28, 1934 with the dioceses of Dumaguete, Maasin, Tagbilaran, and Talibon as suffragans.
Development of the Cathedral took numerous years because of successive intrusions, realized by absence of funds and other unforeseen events. At one time, funds implied for the building of the Cathedral were occupied to the Moro wars. The death of an incumbent bishop who led the construction/reconstruction and opportunities in the office were likewise components.
The construction modeling of the congregation is typical of Spanish colonial churches in the nation, to be specific, squat and with thick dividers to withstand typhoons and other characteristic catastrophes. The front features a trefoil-formed pediment, which is decorated with carved relieves of floral motifs, an IHS engraving and a couple of griffins. The Spanish Royal Coat of Arms is emblazoned in low relief above the primary passageway, reflecting maybe the contribution of the Spanish rulers to its development.
Getting There: If you had just visited Basilica Minore del Sto. Ni?o and Magellan?s Cross, then visiting the Cathedral would be a great experience. From the Basilica you can actually reach Cebu Cathedral in a few minutes. Rent a car companies in Cebu also provide tours on this site with affordable rates.
More Pictures: