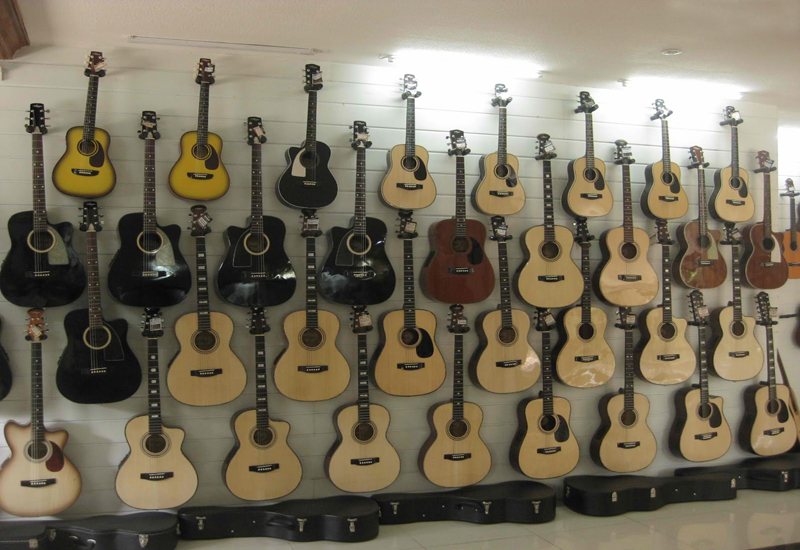 Cebu is reputed to be the home of the best guitar experts in the Philippines. Not just are the guitars carefully created, they are extraordinarily sturdy, affordable, and of great quality.
One of the astounding guitar-makers in Cebu is the Alegre Guitar Factory. The shop is managed and owned by Fernando M. Alegre. It is unquestionably the most amazing looking guitar factory in Abuno, Lapu-Lapu City. Its world-class guitars never stop to astound seasoned guitarists and musical artists.
The Alegre family is one of the pioneers in the guitar-manufacturing business, which is on its third generation of proprietorship. Alegre's quality guitars are made of indigenous materials, from the kind of wood used to the shell decorations, which make one remarkable instrument.
The shop exports their guitars to nations like Canada, Australia, Japan, and the United States. Guests and prospective purchasers, who are intrigued by the different stages of guitar-production, can examine the workshop to witness the skilled workers do the real guitar-making process.
The Alegre guitars are perfectly and neatly arranged in a showroom, from standard guitars to other stringed instruments. A separate showroom showcases all of the top-quality guitars.
Costs of Alegre-manufactured guitars and stringed instruments are quite expensive as compared to other guitar-offering shops. But if you want your cash's worth and a guitar that will keep going for a lot of time, you might as well most likely think about checking the Alegre Guitar Factory.
Getting There: First you need to ride a jeepney that is going to Tamia Terminal located in MEPZ 2. From there, you can ride a tricycle and tell the driver to drop you off at Alegre Guitar Factory. You can also ride a taxi if you have enough dough to spend. For a worry-free travel, you can rent a van and tour other top destinations in Cebu.
More Pictures: