The Monastery of the Holy Eucharist (Birhen sa Simala)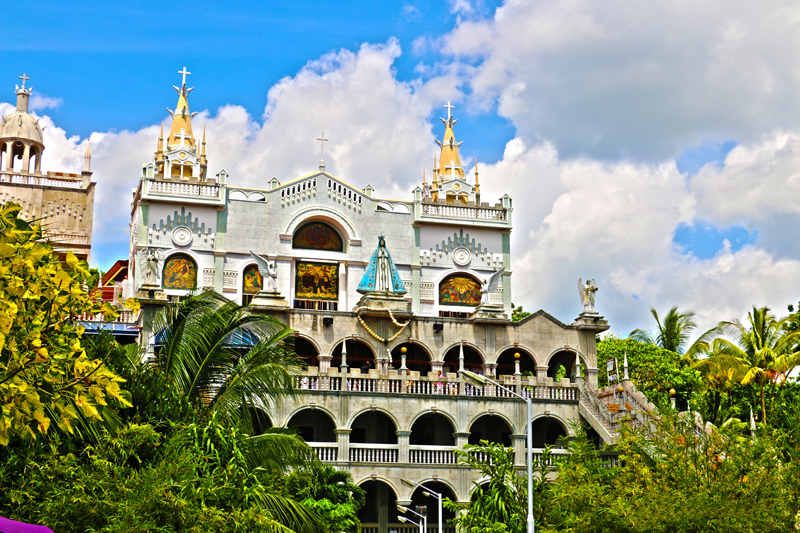 The Monastery of the Holy Eucharist or usually known to Cebuanos as "Birhen sa Simala" is situated in the southern part of Cebu. Particularly spotted in Marian Hills, Lindogon, Simala, Sibonga. The Monastery of the Holy Eucharist is renowned worldwide for the miracles made by the Blessed Virgin Mary. Many are already walking testimonials to her awesome grace and devine power for a few separate events that happened to their lives. This is one of the numerous holy places in the Philippines that practices Roman Catholic (Christianity) religion.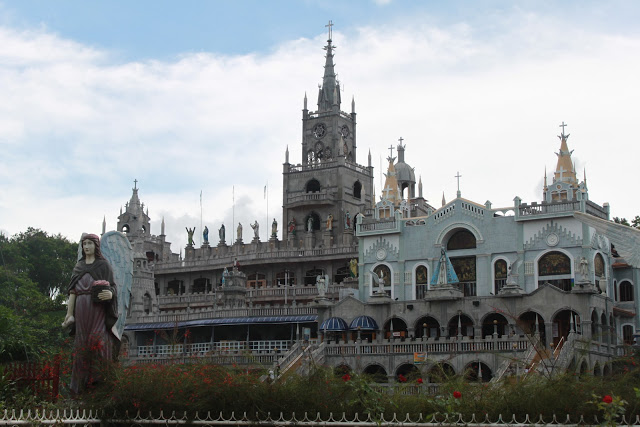 A lot of Cebuanos and Marian devotees flock Sibonga every now and then to give thanksgiving, pay their regards and ask for devine intervention of the Blessed Virgin Mary. Indeed, over the past half decade the Monastery of the Holy Eucharist Church found in Simala, Sibonga,has become one of the most visited places in Cebu.
The Marian Monks of the Eucharistic Adoration run the congregation. Inside the church are various statues, an altar, seats, and a ton of memorabilias. The cabinets hold various personal letters addressed to Mother Mary, which has turned into a source of inspiration for individuals who visit the church every day.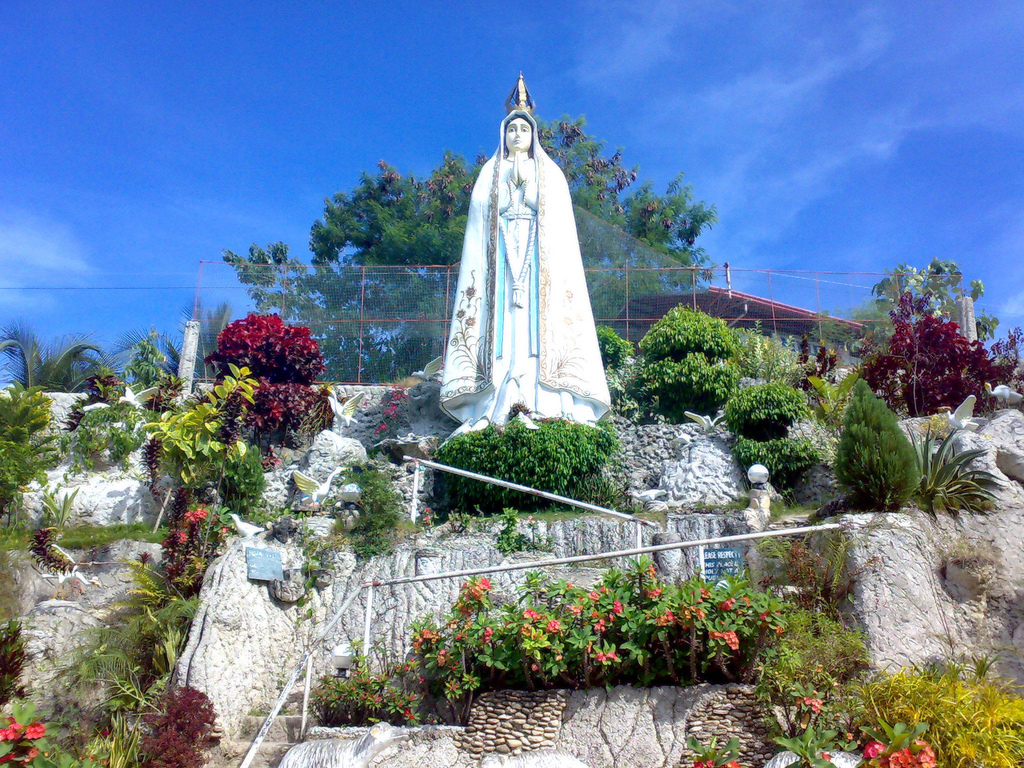 Apart from the heavenly church structure, the area has a lot of features. They have a gift shop that offers pendants, rosary beads, prayer books, bibles, and statuettes, among other things. Returns are utilized to fund food and lodging for the monks. They also have a wishing well, several gardens and an outing area.
Wear something decent when you visit Simala as it is a holy place. Sleeveless tops and different sorts of revealing outfits are not permitted inside the congregation.
The huge crown structure before one reaches the main sanctuary is a dedication of the triumphant and powerful intervention of the Blessed Virgin Mother through the Penitential Rosary Walk in 1998, against the killer epidemic that struck the spot, where numerous lives of poor kids and babies had died. It was built to honor Mary on the 8th year commemoration of the friars' arrival in Lindogon and was blessed on February 27, 2004.
Getting There: From Cebu City, you have to go to South Bus Terminal and ride a bus going to Sibonga. The bus would only take you at the crossing in Lindogon going to Simala. By the time you reach the stop point, ride a motorcycle and say to the driver to drop you in Birhen sa Simala. You can also rent a van from the city, the vehicle would take you straight all the way to the shrine. You could also hire a taxi but that would be too expensive.
More Pictures: