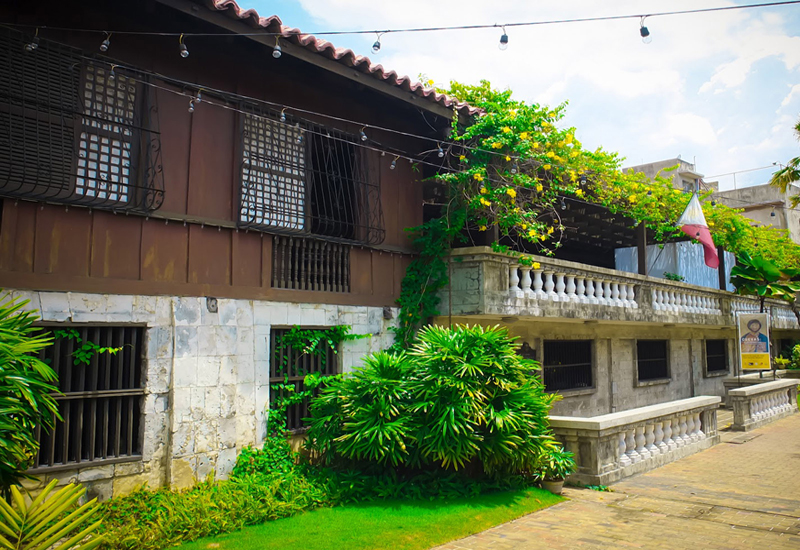 The Casa Gorordo Museum was originally a house built in the mid-19th century by Alejandro Reynes Y Rosales and purchased
by Juan Isidro de Gorordo, a Spanish merchant, in 1863. Four eras of the Gorordo family existed in this house, including Juan Gorordo, the first Filipino religious administrator of Cebu in 1910-1932. Acquired in 1980 by the Ramon Aboitiz Foundation, Inc. the house was restored and later opened as a public museum. The Casa Gorordo Museum has been announced as a national historical landmark by virtue of national historical institute board resolution no. 4 dated September 24, 1991.
One of the three remaining old houses that goes back over to the Spanish colonial period in the Pari-an area of Cebu, the Casa Gorordo is a lifestyle gallery that features altar piece, antique decorations, paintings and relics that gives the visitors a glimpse of the time that they haven't seen.
The lower floor of the Casa Gorordo Museum customarily served as a storage space. It now houses the business settings of the museum, an area for the artwork exhibitions and presentations and a small store. The house is built utilizing the enormous and tough coral stones, which most extremely old foundations are establishments are built from. It has a roof made from tisa clay which weighs around 1 kilogram every piece. The second story has wooden floors and displays the antique furniture, outfits, books and memorabilia from the past. Amazing is the master's bedroom that showcases the accumulation of "sayas". A little room found in the residence was used as a chapel whenever Bishop Juan Gorordo visits the house. The sanctuary shows a "pasyon" manuscript in Cebuano.
Getting There: Ride a jeepney bound to Colon and tell the driver to drop you off at the Colon Street or at the Cebu Heritage Park. Just walk past Heritage Monument until you see the Yap-Sandiego Ancestral House to your right. It is exactly located at the corner of Mabini St and Lopez Jaena St. Casa Gorordo is situated along Lopez Jaena St, just awalk from the corner of Mabini where Yap-Sandiego Ancestral House is situated. For hassle-free travel, you can have a van rental to tour you on these tourist spots. Van rental companies in Cebu offer tour packages to Cebu's historical landmarks with affordable rates. Cebu City is easy to tour because the different historical tourist spots are pretty close from each other.
More Pictures: